Church1005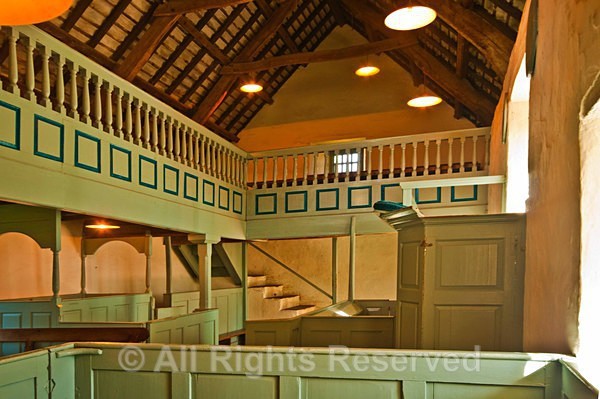 Since 1777 people have come to Pen-Rhiw Chapel to worship. It was used by the Unitarians – a group of people with a very open view toward religion. Though they believe in one God, they do not have a standard set of beliefs. Many Christian groups disagree with them and called that part of Wales where most of them lived 'The Black Spot'. The Unitarians agreed to move Pen Rhiw Chapel to the museum in 1956 as their numbers in west Wales had diminished. However they still meet here occasionally to worship.

The Unitarians worship in a very simple way. They do not want to be distracted my decoration and colour. Everything inside and outside of the chapel is plain and simple with only a small amount of decoration in the woodwork. Each family was responsible for their own pew so they are all different.

In the nineteenth century the Unitarians were very active in movements involving factory reform, prison reform, temperance, women's rights and the abolition of slavery.
Pen-Rhiw Chapel is now situated at the National Folk Museum having been expertly dismantled from its original location in west Wales.
| | |
| --- | --- |
| | |